​
Harmonic Technology MAGIC™ Link III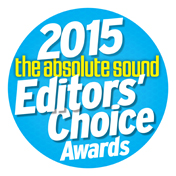 Harmonic Technology's design team has spent a substantial amount of time and effort to research the most effective and innovative science and manufacturing process for the audio and video cable market.
We have received the Absolute Sound Editor's Choice Awards every year since 2009.
MAGIC Link III is an interconnect using a unique hybrid blend of the finest high purity Single Crystal OCC silver and OCC copper conductors, each individually insulated with flexible PE and High Tech *Teflon.
This product represents the finest in signal transfer between your audio and video components and helps you fully recreate the "magic" of a recorded event in your home environment.